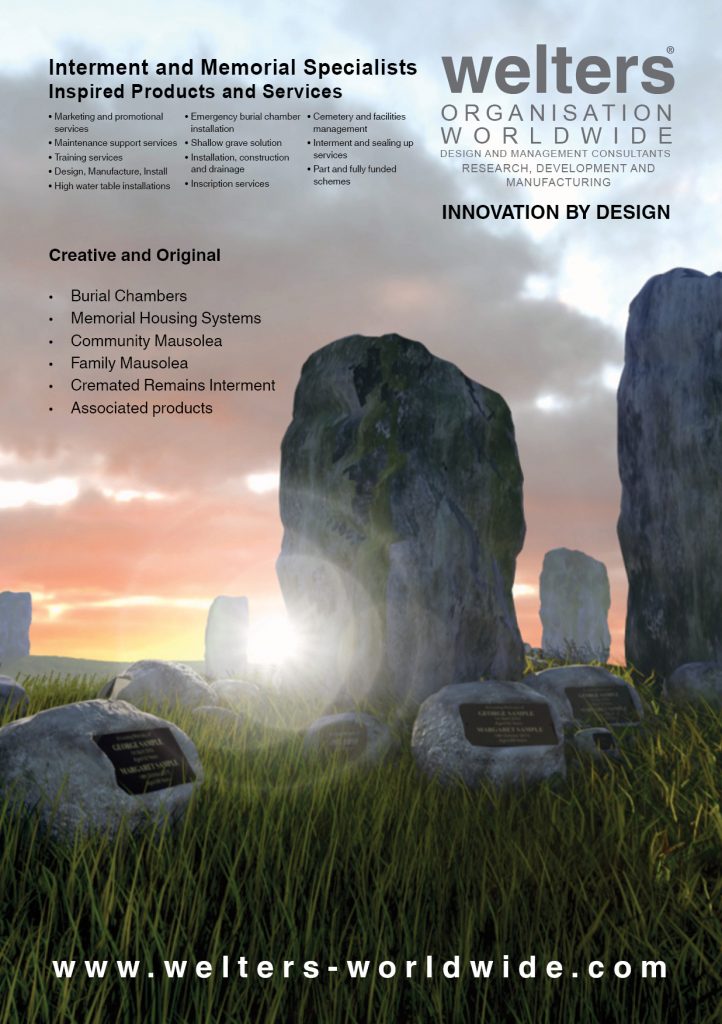 welters® is pleased to announce the awarding of multiple contracts over the past few months to supply and install their burial chambers, memorial housing and mausoleum designs to Local Authorities based in the Midlands and Greater London areas.  The company has many years proven experience in delivering projects to Municipal and Private Burial Authorities nationwide and can demonstrate their competitive edge when it comes to price, pedigree of design and quality of product.
Innovation by Design
As well as their established product designs now in common use within the Industry, welters® are constantly striving to refine materials and manufacturing processes whilst adding new and innovative creations to their ever-expanding intellectual property stable.   Maintaining this proactive approach to self investment and self development keeps the company ahead of the competition and a market leader within the Industry.
The post Creative and Original appeared first on Latest News.
Follow this news feed: welters