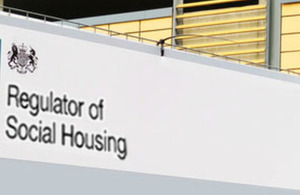 The Regulator of Social Housing has issued the following statement in response to the Channel 4 Dispatches programme, 'New Landlords from Hell', aired on Monday 25 March.
Where tenants directly approach or are referred to the Regulator of Social...Read More »
---
"Since day one I have been made to feel like a valued employee among my peers."
This is the 3rd in our series about the opportunities offered under various placement and career development schemes at the Government Actuary's Department (GAD). We have previously heard from people on the trainee actuary scheme...Read More »
---
Help us improve GOV.UK
To help us improve GOV.UK, we'd like to know more about your visit today. We'll send you a link to a feedback form. It will take only 2 minutes to fill in. Don't worry we won't send you...Read More »
---
Today the Medicines and Healthcare products Regulatory Agency (MHRA) welcomes Dr June Raine as its interim Chief Executive.
Dr Raine has extensive experience and knowledge of the Agency's work, gained in a number of different licensing and post-licensing roles, and has been Director of the Vigilance and Risk Management of Medicines...Read More »
---
The United Kingdom welcomes today's discussion.
The UK Government is committed to gender equality, including SDG 5, reflected in our appointment of a Special Envoy for Gender Equality and our commitment to the Women Peace and Security agenda, the Preventing Sexual Violence in Confllict Initiative, as well as our work to...Read More »
---
Older Entries »