Tag Archives:
cemetery village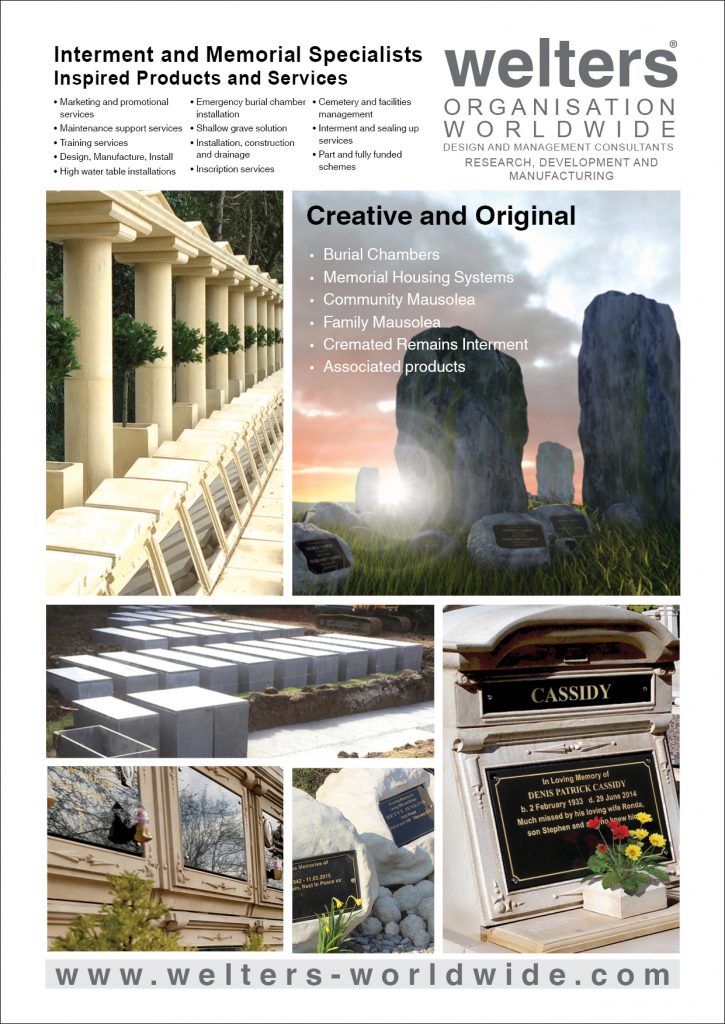 The post Inspired Products and Services appeared first on Latest News.
Follow this news feed: welters
welters® is pleased to announce the awarding of multiple contracts over the past few months to supply and install their burial chambers, memorial housing and mausoleum designs to Local Authorities based in the Midlands and Greater London areas. The company has many years proven experience in delivering projects to Municipal and Private Burial Authorities nationwide … Continue reading "Creative and Original"
The post Creative and Original appeared first on Latest News.
read more
welters® whatsits are a versatile selection of geometric shapes manufactured from the finest marble, creating stunning design possibilities for indoor and outdoor furniture arrangements.You can see welters® whatsits on the BFM stand at the January Furniture Show, NEC Sunday 22 – wed 25 January 2017
The post welters whatsits – innovation by design appeared first on Latest News.
read more