The global elite are trying to make one size fit all around the world. They seek to enforce the power of their ideas by recruiting people of like minds to leading global bodies and into the civil services which staff governments. They value highly the formal qualifications put out by...Read More »
---
England's seas and marine wildlife could benefit from better protection and management as the Marine Management Organisation launches a call for evidence on proposals for managing five of England's Marine Protected Areas.
The sites which could be further protected include The Canyons, a deep-sea habitat which harbours cold water corals, and...Read More »
---
Press release
Prime Minister Boris Johnson spoke with President Nicos Anastasiades of the Republic of Cyprus.
The Prime Minister spoke to President Nicos Anastasiades of the Republic of...Read More »
---
Thank you very much, Mr President. Let me also thank Special Envoy Pedersen and Under-Secretary-General Lowcock for their briefings today. We once again express our full support for their tireless work on Syria and commend the ongoing efforts of UN actors to address the needs of the Syrian people in...Read More »
---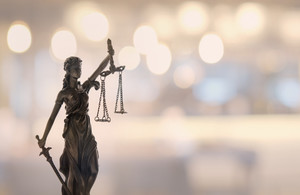 News story
Provides the option to pre-record evidence in advance of a trial for vulnerable complainants of a crime, as well as witnesses, including children.
The finalists of the first International Space Pitch Day innovation competition were today announced.
Fifteen tech start-ups and innovative companies from across the world have won the opportunity to pitch their novel solutions to a panel of top military figures with the aim of winning a share of £800,000...Read More »
---
15 tech firms selected to pitch to military leaders for share of £800,000 to develop space innovation
...
Read More »
---
Innovative animal tracking collar Herdsy has secured its first US deals forecast at £1.4 million over the next five years.
The business will supply its technology to ranches in Texas and Oregon, in what is a game-changing opportunity to access the Texan market of over 12 million beef cattle. Herdsy will...Read More »
---
Older Entries »