The review, published in July 2019, made 22 recommendations to improve the lives of persecuted members of all faiths, beliefs, and those of no belief. Implementation has already begun on half the recommendations, while work is ongoing to deliver the rest
Rehman Chishti MP, the Prime Minister's Special Envoy for Freedom...Read More »
---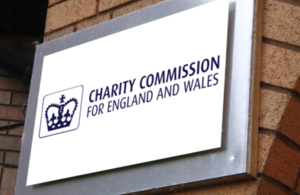 Press release
SORP engagement process begins as convenors are appointed to take forward discussions on the next SORP.
The Charities Statement of Recommended Practice (SORP) sets out the framework for...Read More »
---
Sir Philip said:
It is the greatest honour and privilege of my diplomatic career to represent the UK in this wonderful country. The UK-India relationship is remarkable and we share an unparalleled breadth and depth of connection. There is a deep commitment across the British government, industry and civil...Read More »

---
John Redwood (Wokingham) (Con): Could the Secretary of State remind us how big an increase in intensive care capacity there has been for the health service? That increase is a great achievement. Were the unthinkable to happen and there was another surge in the virus, could we have isolation hospitals...Read More »
---
The CMA wrote to Nationwide about a breach of the PPI Order. Nationwide failed to send Annual Reviews to 3,053 Mortgage Payment Protection Insurance customers by the due date. It has sent an apology letter to all impacted customers with the offer of a refund of premiums. Affected customers who...Read More »
---
The CMA wrote to Lloyds about 18 breaches of the PPI Order. In 14 of the breaches Lloyds failed to send Annual Reviews to 4,950 PPI customers within 14 days of the anniversary date, and in 4 of the breaches Lloyds included incorrect information or failed to provide information to...Read More »
---
Cardif Pinnacle, part of global banking group BNP Paribas, provides insurance products to its own customers, as well as to other banks' customers.
The Competition and Markets Authority (CMA) has today issued Cardif Pinnacle with legally binding directions ordering it to appoint an independent body to audit its payment protection insurance...Read More »
---
Summary
The Defence and Security Accelerator (DASA) is scoping the potential for follow-on opportunities to develop a mobile forward surgical capability to support military operations in the land domain.
On behalf of the United Kingdom (UK) Ministry of Defence (MOD), we want...Read More »
---
Older Entries »