News story
Qualifying businesses will receive a further and final payment under the Fisheries Response Fund. A £10 million fund announced by the government in response to Covid-19.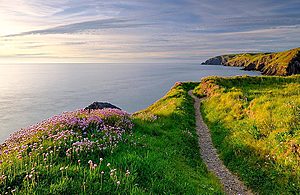 Qualifying fishing and aquaculture businesses will receive a further and final payment from the government's £10 million Fisheries Response Fund.
Eligible businesses will be contacted by the Marine Management Organisation and payments will be made directly into business accounts by June 15.
So far more than 1200 fishing and aquaculture businesses have received payments from the Fund for April and May. The payment for June is the final payment from this Fund.
The Fund included £1m for the Domestic Seafood Supply Scheme, a grant scheme for projects to support the sale and consumption of locally caught fish. A joint endeavour between Defra, Cefas, the fishing industry and MMO, the first successful projects were awarded grants this week. The judging panel is due to review further projects on 8 June.
The Fund has been welcomed by the fishing industry which warned of businesses closing unless help was provided.
Tom McCormack, CEO, MMO, said: "We mobilised quickly to be able to put both of these funds in place and ensure the cash from the Treasury and the Maritime and Fisheries Fund was invested directly into the fishing industry at the earliest opportunity."
Please see MMO's guide to further assistance and support available the fishing industry.
Published 2 June 2020
Follow this news feed: HM Government