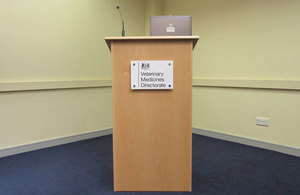 This notice was issued to Aurivo (NI) Ltd
The following contravened the Veterinary Medicines Regulation (VMR) 2013:
Failure to keep proper records for the supply of veterinary medicinal products classified as POM-VPS, contrary to Regulation 23 of the Veterinary Medicines Regulations 2013.
The improvements required:
All POM-VPS supplies must be prescribed by a SQP and full records kept of purchaser, product, date of supply, quantity and batch number. Records must be maintained for at least 5 years.
Published 12 February 2019
Follow this news feed: HM Government