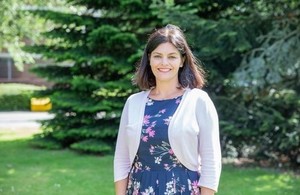 Following our recent blog, the Regulator of Community Interest Companies (CICs), Ceri Witchard, held a Q&A podcast on how the new online account filing process will benefit CIC customers.
Ceri was delighted to announce the new online service, and the fact that the vast CIC community will now benefit from a completely digitised service!
It's a really good option for CIC's. We've been trying for a while to make sure they can benefit from the same range of services that any other company can have.

You can file online yourself. We've designed it with Companies House alongside all of their other services. They've tested it with users to make sure it's easy, takes you step-by-step through the process and, as long as you have your accounts ready to go, you will be able to use this service.

It's quicker. You will get a receipt immediately letting you know your filing has arrived and can use it 24 hours a day. A lot of companies are busy all day and actually want to file their accounts in the evening: it's there for you. You can make payment online: it's a much slicker system and much easier for people.
A link to the new online account filing for CICs is here.
Published 12 September 2019
Follow this news feed: HM Government