News story
The Prime Minister's Council for Science and Technology is looking to recruit 3 new members to join the council.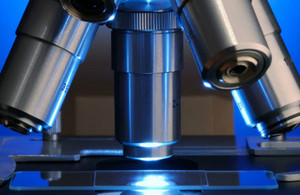 The Council for Science and Technology (CST) advises the Prime Minister on science and technology policy issues across government. It is jointly chaired by the Government Chief Scientific Adviser, Sir Patrick Vallance, and an independent co-Chair, Lord Browne of Madingley.
The council is the government's highest-level advisory body on science and technology, advising on issues that cut across the full range of government's responsibilities.
Their current work programme includes developing advice on:
how to improve incentives for business research and development and access to finance for innovative companies
the role of public procurement to drive innovation
government action to support translation of engineering biology research into benefits for society
Members of the council are leading figures in the science, and technology and business community. This includes presidents from the national academies and UKRI (ex officio), and representation from academia, key high-tech businesses and investors in innovative companies.
The work of the council has directly influenced the government's Research and Innovation strategies and high-profile initiatives including the establishment of the Alan Turing Institute and the 100,000 Genomes Project.
The government is seeking applicants with expertise in a science, technology, engineering or mathematics field with credibility at national level (whether business, the not-for-profit sector, or academia). The government is also seeking candidates who have the ability to operate at the interface between disciplines, bring together different perspectives, evaluate options and develop evidence-based solutions.
Published 18 May 2022
Follow this news feed: HM Government