Did you know…
RA 4809 has changed a lot recently; this article explains why it changed, where it's going and tries to address some common misconceptions.
Historically we've not been good at requiring the right documentation for Aviation components, especially for Standard Parts (nuts, bolts, washers etc). Without the...Read More »
---
new scheme to thwart domestic abuse campaigns from behind bars by blocking unwanted calls and letters from prisoners
delivers on the government's Domestic Abuse Plan
Under the scheme, police forces, prison governors and victims' services will work hand-in-glove to automatically block offenders from calling or sending threatening letters to their victims.
The...Read More »
---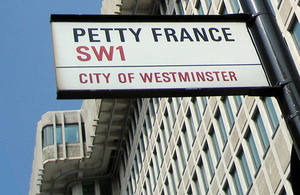 News story
Helen Pitcher OBE announced as preferred candidate for next Chair of the Judicial Appointments Commission.
The Lord Chancellor, Rt Hon. Dominic Raab MP, confirmed today (28 November...Read More »
---
Projects that tackle some of the greatest threats to our trees and forests will get a boost from government funding, it has been announced today (Monday 28 November). This is alongside additional investment announced for local authority tree planting initiatives which will see hundreds of thousands of trees planted in...Read More »
---
The Foreign Secretary will announce new support to prevent sexual violence in conflict today (November 28) as he hosts an international conference in London.
James Cleverly will also launch a new three-year strategy putting survivors at the centre of tackling this abhorrent crime around the world.
Attendees will include Nadia Murad, a...Read More »

---
« Newer Entries
Older Entries »