The Secretary for the Civil Service, Mr Joshua Law, visited the Tai Tong Forest Nursery of the Agriculture, Fisheries and Conservation Department in Yuen Long today (August 14) to learn more about the work of front-line colleagues and meet with staff of various grades to exchange views on matters of concern. Joining the visit were two participants of the "Be a Government Official for a Day" programme.
Mr Law first met with the Director of Agriculture, Fisheries and Conservation, Dr Leung Siu-fai, and the directorate staff to get an update on their work in facilitating agricultural and fisheries production and conserving the natural environment as well as the challenges confronting them.
Mr Law then toured the Tai Tong Forest Nursery to see how colleagues produce tree seedlings. He learnt that the nursery produced about 400 000 tree seedlings of more than 100 species for planting and increasing the biodiversity in country parks in 2018-19.
Mr Law also watched the production of wooden products by a specialised team at the Tai Tong Regional Workshop. He said he was pleased to know that the team produces more than 250 wooden products such as shelters, information boards, tables and benches, pai lau and children's play equipment for various country parks on average every year, and turns ageing trees and dead wood into furnishings, making good use of natural resources and offering an enjoyable outdoor recreational experience for visitors.
Before concluding his visit, Mr Law met with staff representatives of various grades at a tea gathering to exchange views on matters that concerned them. He praised colleagues for their efforts and encouraged them to continue to provide quality services to members of the public with dedication.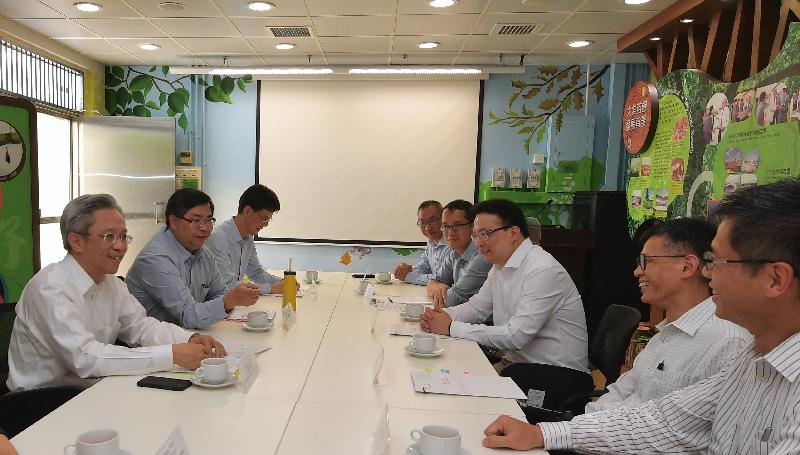 Follow this news feed: East Asia