Press release
Following the emergence of the Omicron variant, including confirmed cases in the UK, JCVI has urgently reviewed vaccine response measures.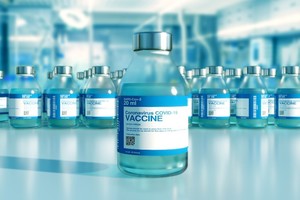 The Joint Committee on Vaccination and Immunisation (JCVI) previously advised that those aged over 40 years and those at higher risk from coronavirus (COVID-19) should be offered a booster. This new JCVI advice means those aged 18 to 39 will also be eligible for a booster when the NHS calls them forward.
The booster will be offered in order of descending age groups, with priority given to the vaccination of older adults and those in a COVID-19 at-risk group. In response to the changing risk posed by the Omicron variant, the booster will now be given no sooner than 3 months after the primary course.
In addition, a second dose of the Pfizer-BioNTech COVID-19 vaccine (30 microgram) for young people aged 12 to 15 years is advised no sooner than 12 weeks after the first dose.
The overall intention of the measures advised above is to accelerate the deployment of COVID-19 vaccines and raise levels of protection across the population.
Professor Wei Shen Lim, Chair, COVID-19 immunisation, JCVI said:
Having a booster dose of the vaccine will help to increase our level of protection against the Omicron variant. This is an important way for us to reduce the impact of this variant on our lives, especially in the coming months.

If you are eligible for a booster, please take up the offer and keep yourself protected as we head into winter.
Both the Moderna (50 microgram) and Pfizer-BioNTech (30 microgram) vaccines have been shown to substantially increase antibody levels when offered as a booster dose and should be used with equal preference in the COVID-19 booster programme.
Continued efforts will be made to offer COVID-19 vaccination (first, second and booster doses) to adults who have yet to receive any COVID-19 vaccinations.
JCVI will continue to review the programme and consider further evidence to ensure that health benefits are maximised alongside the rapidly evolving data on the Omicron variant.
Published 29 November 2021
Follow this news feed: HM Government