News story
We want to help providers balance off outstanding cases claimed under the now closed 100% payment on account (POA) contingency process with final bills.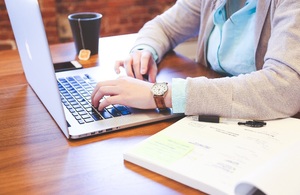 We are looking to help providers who claimed a 100% contingency POA payment to balance off outstanding cases claimed under the scheme.
What was this contingency?
The 100% POA contingency process ran from April 2020 until June 2021. It allowed providers to claim for a temporary payment on older claims using a POAC1 form to claim 100% of the costs under a POA payment.
How are you helping?
We are now looking to help providers balance off any outstanding claims by submitting their final claims for assessment.
Outstanding claims should be sent by the end of January 2022. Otherwise, there is a risk we will seek repayment of POAs.
This would apply if the final bill is ready to be submitted to the Legal Aid Agency (LAA) but has not been sent.
Submitting paper claims
Paper claims can be sent to the LAA electronically for assessment using the guidance below.
Further information
Electronic submissions of paper bills: Quick Guide – training and support website
Schedule of processes restarting after COVID-19 contingency
ContactCivil@justice.gov.uk – for any queries on the process
Published 13 December 2021
Follow this news feed: HM Government