News story
Grounding and recovery of a container feeder vessel and a tug in the approaches to the Humber Estuary.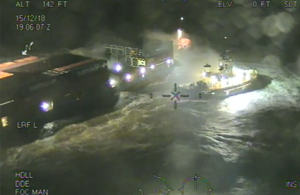 Our report into the grounding and recovery of the container vessel Thea II and the tug Svitzer Josephine in storm force conditions on 15 December 2018, is now published.
The report contains details of what happened, actions taken and recommendations made: read more.
Published 13 August 2020
Follow this news feed: HM Government