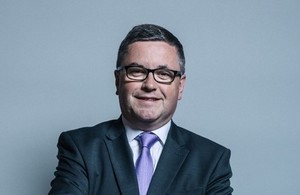 Solicitor General Robert Buckland QC MP
Mark Benfield was originally sentenced to 4 years in prison on the 13 October last year when his case was heard at Portsmouth Crown Court. The Court of Appeal has increased his sentence to 8 years and 6 months, which includes 1 year on licence.
The abuse started after the victim's 6th birthday, when Benfield was 18, and didn't stop until 1984, 6 years later. During this period, the victim was sexually assaulted in her foster home a number of times by the offender.
Speaking after the hearing, the Solicitor General said:
"This is a tragic case where the victim was made to feel unsafe in their own home, blighting many precious years of childhood.
"I welcome the Court's decision and hope that the increased sentence brings some comfort and long awaited closure to the victim."
Published 17 January 2018
Follow this news feed: HM Government