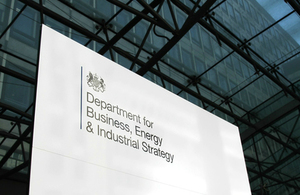 Business Secretary Greg Clark said:
Jaguar Land Rover have today confirmed plans to offer voluntary redundancy packages to their UK workforce as they reduce their global headcount. This is a commercial decision for the company but nevertheless it will clearly be a worrying time for Jaguar Land Rover employees and their families.
Jaguar Land Rover is a much valued British company with a talented and dedicated workforce. The Government has, and will continue, to work closely with the business to ensure that it can succeed long into the future as it invests and transitions to autonomous, connected and electric vehicles. On Monday, Andy Street, Mayor of the West Midlands Combined Authority, and I will convene a Jaguar Land Rover Development Partnership meeting bringing together Jaguar Land Rover leadership, local MPs and representatives from the Midlands and the North West, supply chain, trade body and trades union representatives.
Jaguar Land Rover and its owners have made clear they remain firmly committed to the UK, continuing to invest billions and employing tens of thousands of people. This includes today's announcement of investment in next generation electric drive units to be produced in Wolverhampton and a new battery assembly centre in Hams Hall. Building on last year's investment in their key plants in Solihull and Halewood to build the next-generation of Land Rover models, including electric vehicles.
The UK is a world-leader in automotive manufacturing. Through our modern Industrial Strategy, we are building on those world beating strengths and investing in the future to put the UK at the forefront of the next generation of electric and autonomous vehicles.
Published 10 January 2019
Follow this news feed: HM Government