News story
Updated Ofqual guidance outlines how awarding organisations should address malpractice and maladministration.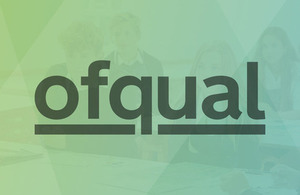 Ofqual has published new guidance about malpractice and maladministration for awarding organisations (AOs). This follows a consultation.
Ofqual, as the exams regulator, already sets robust rules for awarding organisations which require them to prevent and deal with malpractice and maladministration. This new expanded and updated guidance further strengthens the regulatory framework, drawing on what we have learned in practice. The guidance will help awarding organisations to comply with our rules. Committing malpractice or maladministration is simply not acceptable. This guidance helps to make sure that awarding organisations do all they can to prevent it, anyone engaging in it is investigated with the necessary rigour and, where appropriate, action is taken against those who are responsible.
Considering the number of qualifications that are awarded each year, cases of malpractice and maladministration are rare. Nevertheless, this guidance will help to make sure that regulated qualifications continue to be valued and trusted: for students and apprentices, who need them to progress to the next step in their lives, and for employers and educators, who need to be confident that they are an accurate reflection of what a student knows, understands and can do.
The guidance is largely as set out in the consultation. Some drafting has been refined for clarity.
The guidance will become part of Ofqual's handbook for awarding organisations. Decisions, outcomes and an analysis of responses are available on the consultation on Guidance on malpractice and maladministration.
The guidance takes effect from today.
Published 26 November 2021
Follow this news feed: HM Government