News story
Two new members have been appointed to the Industrial Injuries Advisory Council from 1 December 2021 for 5 years.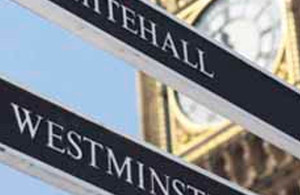 On behalf of the Secretary of State for Work and Pensions, we are pleased to announce the appointment of Professor Damien McElvenny and Dr Gareth Walters as independent members to the Industrial Injuries Advisory Council for a term of 5 years from 1 December 2021.
The Chair of IIAC, Dr Lesley Ruston OBE welcomed the appointments and the experience that both Professor McElvenny and Dr Walters will bring in taking IIAC's work forward.
Professor Damien McElvenny
Professor Damien McElvenny has been appointed as an independent member for 5 years. He is Principal Epidemiologist at the Institute of Occupational Medicine (IOM) and Senior Research Fellow at the Centre for Occupational and Environmental Health at the University of Manchester.
Having joined the IOM in 2011 he has successfully led many research projects including those related to cancer in the lead, rubber and hard-metal industries as well as projects on shift work and cancer and trauma and cancer. 
Other honours and membership of academic bodies held include:
Honorary Member, Society of Occupational Medicine
Emeritus Professor of Epidemiology, University of Central Lancashire
Honorary Associate Professor, London School of Hygiene & Tropical Medicine
Professor McElvenny was previously an independent member of IIAC from September 2008 to August 2018.
Dr Gareth Walters
Dr Gareth Walters has also been appointed as an independent member for 5 years. Dr Walters is a consultant in respiratory medicine, occupational and interstitial lung disease at University Hospitals Birmingham NHS Foundation Trust and a clinical lead for the regional NHS occupational lung disease service at the Birmingham Chest Clinic. He is also an Honorary Senior Clinical Lecturer in occupational and environmental medicine at the University of Birmingham.
Other honours and positions held include:
Fellowship, Royal College of Physicians
British Thoracic Society Clinical Statement Group on Occupational Asthma
BOHRF Occupational asthma systematic evidence review Group
Published 8 December 2021
Follow this news feed: HM Government