The Secretary of State has appointed Will Lifford as a Board Member of the Charity Commission
News story
Will Lifford has been appointed by the Secretary of State for Digital, Culture, Media and Sport as a Board Member of the Charity Commission for three years from 18th January 2021 to 17th January 2024.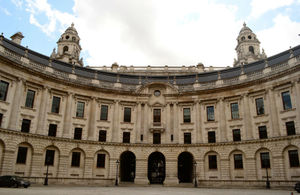 Will is a Yorkshire based Chartered Accountant who for 25 years was a partner at Grant Thornton, retiring in 2007 as UK Senior Audit Partner. In the last 13 years he has held a number of non-executive board positions in the charitable and wider public sector. These include: Chair of Martin House Children's Hospice (until 2017), board member of the Agriculture & Horticulture Development Board (until 2020) and Entrust, regulator of the Landfill Communities Fund (until 2015).
Will is currently Chair of Yorkshire Housing, a housing association with 18,000 homes across Yorkshire. He is also a board member of the Independent Parliamentary Standards Authority and chairs its audit and risk assurance committee.
This role is remunerated at £350 per day. This appointment has been made in accordance with the Cabinet Office's Governance Code on Public Appointments. The process is regulated by the Commissioner for Public Appointments. The Government's Governance Code requires that any significant political activity undertaken by an appointee in the last five years is declared. This is defined as holding office, public speaking, making a recordable donation or candidature for election. Will Lifford has not declared any activity.
Published 22 January 2021