Our Majestic memorial provides and attractive facility for cremated remains interment. The product makes an ideal addition to crematorium grounds and can be installed easily in small or large quantities. The Majestic is available for delivery and installation nationwide.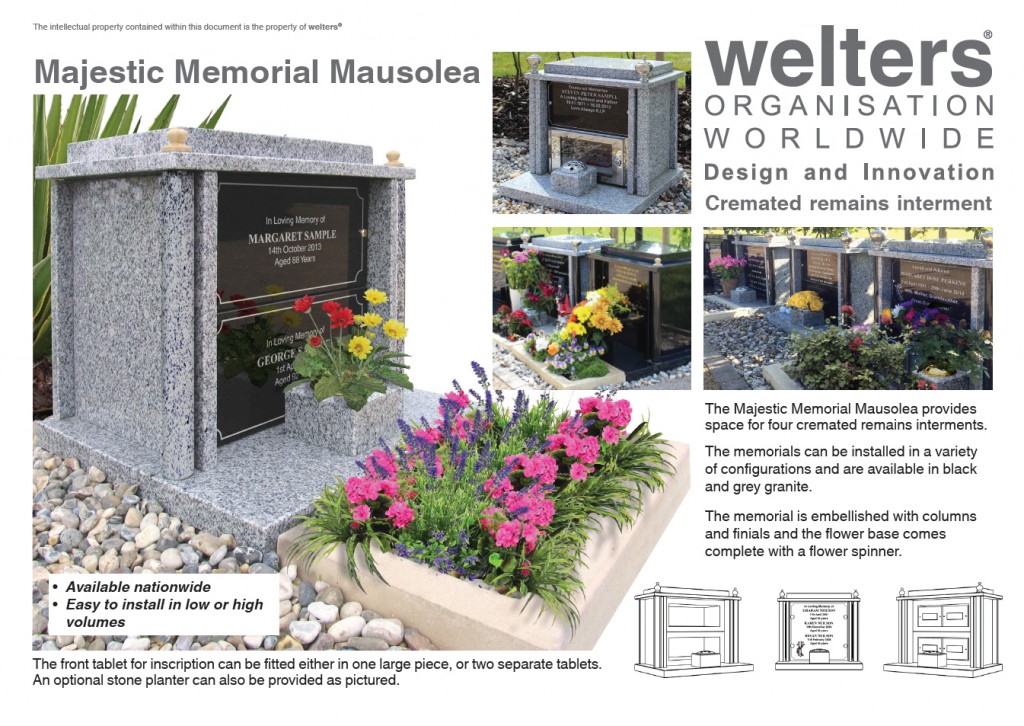 Contact welters® admin@welters-worldwide.com for more details.
The post Majestic Memorial Mausoleum appeared first on Latest News.