Analysis in Government Awards 2021
News story
Celebrating excellence in analysis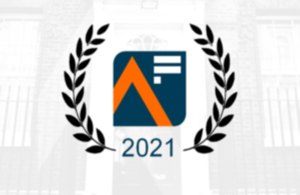 The 2021 Analysis in Government Awards provide an opportunity to recognise and celebrate the excellent work being done across the government analytical profession. Analysis depends on good data quality. Evaluating and interpreting data quality is analysis too.
Have you been part of an innovative data quality analysis or developed new techniques for visualisation of data quality? Or do you know someone who has? Maybe you have collaborated with teams, departments, or others to deliver a piece of analysis or analytical project around data quality? Those individuals or teams might be eligible for an Analysis in Government Award!
There are six separate awards which will be presented to individuals/teams from across government:
Collaboration: This award recognises collaboration between teams, departments, other professions and/or external organisations/researchers to deliver a piece of analysis or analytical project.
Innovative methods: This award recognises innovation in methods of analysis.
Communication: This award recognises clear and successful presentation and dissemination of analysis. This could include public facing dissemination as well as the communication of analysis within teams, departments or across professions.
Impact: This award recognises analysis which has been impactful through use, influenced decision-making and/or has contributed to public debate.
Inclusion: This award recognises an outstanding contribution in making the Analysis Function a more inclusive function, reflective of the citizens we serve.
New for 2021 – The Professor Sir Ian Diamond excellence award: This brand-new award will recognise an outstanding individual who actively champions analysis across government and demonstrates excellence in promoting the Analysis Function.
You can find more information about the award categories as well as tips on writing a winning entry on the Analysis Function web page and submit your entries using the nomination form. Entries will close on 12 November, so be quick!
Winners will be announced at an awards ceremony in December.
If you have any questions regarding the awards, email AF.awards@ons.gov.uk
Published 21 October 2021