United Kingdom
New funding to help speed up planning decisions and help deliver, quality new homes has been announced by Housing Minister Dominic Raab today (24 February 2018).
The first wave of the Planning Delivery Fund, totalling £15.8 million, has been awarded to enable councils to process more applications, implement new reforms...Read More »
---
Secretary of State for Wales Alun Cairns will urge Wales' best businesses and cultural organisations to seize the opportunities to promote Wales on a global stage during the Wales Week in London initiative, which launches today (24 February).
Wales Week in London aims to promote Welsh interests in London via a...Read More »
---
University lectures have started 14 days of strikes due to drastic changes to their pensions. They can expect to be left around £10,000 a year worse off in retirement as a result. The government must move to underwrite the Universities Superannuation Scheme, providing lectures and academic staff with guarantees that...Read More »
---
To help us improve GOV.UK, we'd like to know more about your visit today. We'll send you...Read More »
---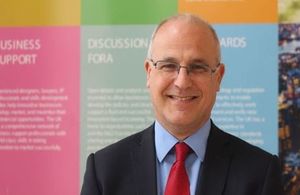 Michael Aron has been appointed Her Majesty's Ambassador to Yemen in succession to Simon Shercliff, who has been appointed Director of National Security at the Foreign and Commonwealth Office. Mr Aron will take up his appointment in February 2018.
Commenting on the appointment, Foreign Secretary...Read More »
---
Older Entries »